Hard to Fit Contact Lenses At Your Optometrist in Northern San Antonio
When you want to wear contact lenses, you want to work with a northern San Antonio optometrist to find the right options for your eyes. In some situations, you may discover that your eyes are hard to fit. By understanding the potential situations that may complicate the lenses that fit your eyes, you have more options to correct your vision.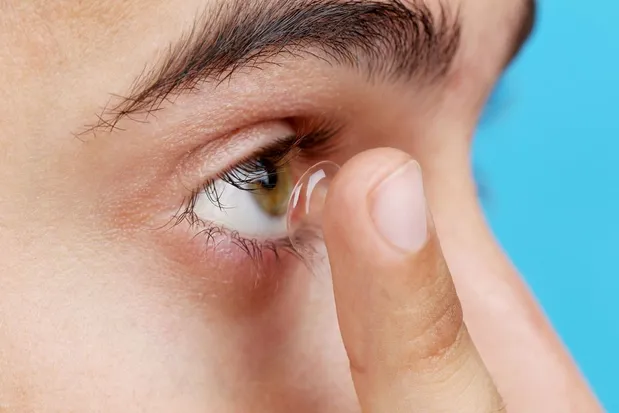 What Makes Contacts Hard to Fit?
An optometrist in northern San Antonio may determine that your eyes are hard to fit for contacts due to several different factors and reasons. Eye conditions may complicate your options in relation to contact lenses or you may have situations that cause your lenses to feel uncomfortable.
Common factors that make contacts hard to fit include:
Astigmatism
Dry eyes
Age-related loss of vision, or presbyopia
Keratoconus, which relates to the cornea
Laser surgery, which may limit your options until your eyes completely heal from the treatment
Specific factors that make your eyes hard to fit depend on the condition of your eyes and vision. An eye doctor in northern San Antonio may identify the reason you find contact lenses uncomfortable when evaluating your vision and eye health.
How a Northern San Antonio Eye Doctor Helps Fit You For Contact Lenses
A northern San Antonio eye doctor helps with the fit of your contact lenses by clarifying the reason for your discomfort. When you have an eye condition that makes your contacts uncomfortable, like dry eyes or astigmatism, you may need specialized lenses to address the underlying problem.
During an eye exam, a northern San Antonio optometrist clarifies the conditions that contribute to your visual concerns. After identifying the problem, you have options for your eyes. For example, an eye doctor may recommend contact lenses for astigmatism or soft lenses designed for individuals who have chronic dry eyes. Our recommendations for lenses depend on your eyes and vision.
What to Expect During the Contact Lens Exam
By working with an optometrist in northern San Antonio, you address changes to your vision and have options for contact lenses. The contact lens exam differs from traditional vision exams because you also need a proper measurement of your eyes.
The initial part of the exam identifies your current visual needs and concerns. We may identify an eye condition or changes to your vision when compared to a previous eye exam. We then take measurements to ensure that the contact lenses fit the size of your eyes and will not cause problems due to the shape of your eyes or other factors. After identifying your needs, we recommend different lenses for your eyes. We may suggest wearing a pair of lenses and trying out a specific type of lenses to ensure you feel comfortable with the contacts before you consider long-term options.
Contact lenses are a good choice to correct your vision when you do not want to wear glasses. To learn more about the types of contacts that may help with your eyes or for an appointment, call 210-988-9517 today.