Eye Disease FAQs From our Northern San Antonio Eye Center
One of the most important reasons to visit our northern San Antonio eye center for a routine vision screening on a regular basis is that it's the best way for us to catch various eye diseases in the early stages. This becomes more and more important as you age, but the truth is that eye disease can strike at any time, and the sooner it's diagnosed, the better your chances of a positive treatment outcome.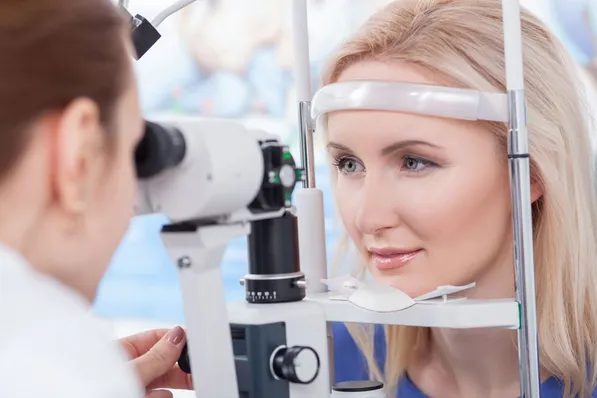 How Are Eye Diseases Diagnosed?
Most eye diseases, including glaucoma, cataracts and macular degeneration northern San Antonio, are diagnosed through a combination of tests. The specific tests used differ depending on the disease, but for the most part, we will use some general screening tests, as well as a review of your medical history and risk factors to determine which in-depth tests to complete.
For instance, testing your intraocular pressure and your peripheral vision is a good way to determine if you may be at high risk for or in the early stages of glaucoma. Depending on the results of these tests, we may decide to use an ophthalmoscope to examine your optic nerve in more detail.
What Eye Diseases Do You Screen For?
We routinely screen for a range of eye diseases and disorders including diabetic retinopathy, glaucoma, cataracts, macular degeneration, keratoconus, color blindness, uveitis, and more. We can also often detect signs of a more systemic problem like diabetes or high blood pressure when we examine the tiny blood vessels within your eye during the course of a routine eye exam.
Can Eye Diseases Be Treated?
Most eye diseases respond well to treatment, but in general, the earlier they are treated the better. Glaucoma, for instance, causes vision loss due to elevated pressure within your eye that compresses the optic nerve, eventually causing permanent damage. Catching glaucoma early allows us to provide treatments that reduce intraocular pressure, and so can prevent the optic nerve damage. Any vision that has already been lost, though, cannot be recovered.
Cataracts, on the other hand, are highly treatable at just about any stage, while the progression of macular degeneration can usually be slowed, and sometimes even reversed in certain cases. Although keratoconus cannot be cured, there are a number of treatment options available to help manage the symptoms and help you maintain your vision.
What Treatments Are Available for Dry Eyes?
It may sound rather innocuous, but the chronic dry eye can actually lead to significant complications like repeated eye infections or corneal scarring. There is a range of excellent treatment options available, though, and these include drops and other medications, as well as minor surgical procedures designed to improve the flow of tears across the surface of your eyes. The right treatment for you will depend on the underlying cause of your dry eye.
Contact Our Local Optometrist Today
To learn more or to schedule an appointment at our northern San Antonio eye center, call us today at (210) 988-9517.