New Patient Center at Vision Source Castle Hills in Northern San Antonio, TX
Welcome to Vision Source Castle Hills, your dedicated and experienced Northern San Antonio optometrist. We're a full-service optometry office providing everything from eye disease management to routine eye exams. We're here to meet your individual needs.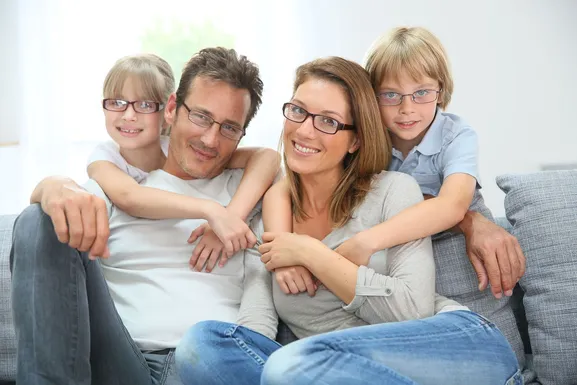 Get to Know Your Eye Doctor in Northern San Antonio
As a trusted eye doctor in Northern San Antonio, our practice is focused on providing our patients with exceptional care. We've served the community for over a decade with the same level of passion and dedication. Each member of our staff is selected based on their experience and dedication to our patients. We work with patients of all ages with most types of vision and eye health needs. If you need an annual eye exam or want to discuss changes in your vision, put your trust in our team.
Meet with Your Optometrist in Northern San Antonio Today
Dr. Raul Trevino is your optometrist in Northern San Antonio. He's practiced optometry for more than 20 years. He received his B.A. in Biology from Rice University and went on to obtain is Doctorate in Optometry from the University of Houston. He's also a Board-Certified Therapeutic Optometrist. This provides each one of our patients with the highest level of care possible every time you visit us.
When Should You See Your Northern San Antonio Eye Doctor?
We recommend coming in to see your Northern San Antonio eye doctor at least one time a year. This is the minimum. If you have any changes in your vision, we encourage you to visit right away. And, we may recommend more frequent visits if you suffer from any type of eye disease or vision concern. The services we offer include:
Eye exams, including routine eye exams and more extensive testing
Vision exams
Contact lenses and contact lens exams
Diagnostics and treatment of various eye diseases including glaucoma, cataracts, diabetes retinopathy, and much more
Laser vision correction co-management and consultation services
Adult, pediatric, and senior eye care needs
Bifocal care
We care about the health of your eyes and ensuring you always have access to the best tools to prevent conditions from occurring or worsening.
What to Expect When You Visit Your Northern San Antonio Eye Doctor
When you schedule an appointment with your Northern San Antonio eye doctor, our first step will be to gather information about your medical and eye health. We'll perform a thorough exam. This will include both an eye health exam that looks at the structure of your eyes as well as vision testing. We offer eyeglasses including lenses and frames in our offices if you need them. We can also prescribe and provide you with contact lenses.
Schedule Your Appointment or Contact Lens Exam in Northern San Antonio Today
Whether you need a routine eye exam or a contact lens exam in Northern San Antonio, call our offices today for an appointment. We welcome new patients and offer outstanding service in a compassionate location. Call (210) 344-1400 for an appointment.